Apply to be a part of our staff
Meet the people that make the Thomas School of Horsemanship spectacular!
Janine Innes Ortiz | Camp Director
Janine Started as a camper in 1977. Having filled almost every position at camp (Jr. Camp Director, Sr. Camp Director, CIT Director, Horse Science Director, Jr. Camp Ride Director) and taking in consideration her boundless energy, creativity, and leadership skills this made her the natural choice for Camp Director.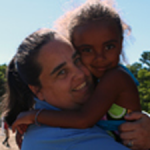 Claudia Stewart | Program Director
Claudia has a degree in Physical Education, is originally from Argentina, and came here in 1997. Lucky for us, she now calls Thomas School her home. Claudia was so creative and well organized for all her years on the sports staff that she is now our Program Director. She schedules our day to day activities as well as organizing our Special Day schedules.
Caryn Yakacki | Year Round Ride Director
Caryn has been riding since the age of 6 and began teaching with us as an assistant instructor at the age of 14. She is now not only a show team instructor but a senior camp ride director, helping to manage the horses and instructors throughout the year. Her dual passions of music and horses make her a very sensitive and intuitive trainer and teacher. Caryn graduated with her B.M. in Music Education in 2013 and now can be found teaching and riding the horses in between running her music lessons business across Long Island.
Ilyana Fox | Jr. & Sr. Camp Director
We are so lucky to have Ilyana returning to Thomas School. She was a camper and a CIT and has always been drawn back to Thomas School. She is happy that the stars have aligned and she is now able to be here as our Jr. & Sr. Camp Director. Ilyana works as an Occupational Therapist with a specialty in Pediatrics during the school year. She is now able to be back to give her own two children and all of all of Camp the positive experience that she had as a child.
Erica Waleski | Jr. Camp Director
Erica has been at TSH for 9 years. She started as a CIT and then as a counselor in Junior Camp. She goes to Chestnut Hill College where she is a biology major and runs cross country and track. She is so grateful to be at camp every year and loves seeing the joy camp brings everyone. Being the third generation in her family to attend Thomas School of Horsemanship, she sees first hand what a positive impact camp and riding can have.
Jeanine Alvarado | Jr. Ride Director
Jeanine has been part of the Thomas School Family for more than 25 years. She first joined the Thomas School Family as a camper, and then as CIT. During the school year, she is a Special Education Teacher for the NYC Board of Education. She graduated with an Associate's Degree in Equine Studies and a Bachelor's degree in English. She then obtained her Master's Degree in Special Education. She has always had a passion and love for horses, and we are so glad to count her as part of our leadership team!
Ben Fox | Electives Director
Ben has so much to offer us at Thomas School. He is a certified High School Science Teacher. He has coaches JV Lacrosse and Varsity Golf and is a Juilliard trained musician. He is our Sports and Arts director, and in 2018 stated the STEM program. How wonderful that he married into the Thomas School Family.
Kimberly Groshans | Sr. Camp Assistant Director
This will be Kim's eleventh year at Thomas School. She spent six of those years as a camper herself and five years as staff split among early starters, junior camp and senior camp. She is currently a junior at SUNY Potsdam studying Community Health. "My favorite part about Thomas School as a camper and a staff is the unbreakable friendships you make here."
---
Counselors & Leaders
Our Counselors and Leaders are carefully screened and selected. They must be enthusiastic, responsible and excellent role models. Many staff members are alumni who love what we do for kids.
The cornerstone of our amazing staff is certainly our intensive Staff Training program, organized and facilitated by directors, Janine & Claudia. During this training, our staff-to-be learn many important skills such as conflict mediation and how to foster a supportive environment in their groups. They also learn that it's okay to come out of their shells, have fun, and be silly, in fact, it is entirely essential to a fun camp atmosphere.
Many of our Counselors and Leaders are camp alumni who understand all the wonderful things our camp has to offer and wish to carry on the tradition they enjoyed as campers by sharing it with a younger generation.
A number of our staff attended Thomas School as kids, and now support the traditions of our day camp by returning with their own children, so that they may enjoy all the gifts of horsemanship and our supportive camp community. Our day camp embodies qualities which transcend generations and lessons which last a lifetime. Our top-quality staff is a reflection of these traits.
---
Staff Specialists
Our staff Specialists are here to teach, support, and help our campers to discover their inner talent, develop self-confidence, and flourish as unique individuals.
Your child may develop pride in their abilities at the gymnasium with our gymnastics or dance specialists, or at the archery range with our archery instructors. They may discover a new sense of teamwork and sportsmanship on the field with our sports staff. Perhaps your child will realize their love for performance art with our drama specialists, or unleash a previously unknown creative spirit with our encouraging Arts and Crafts staff.
Our specialists are here to give campers an opportunity to try new things, find what they love to do, and point them in the right direction. Developing interests and hobbies early in life creates a strong foundation for a happier childhood, and helps to keep kids out of trouble later in life. It is truly an incredible thing when young children discover a passion they want to pursue.
We are dedicated to the safety of our campers. All of our Ride Instructors are Horsemanship Safety Association Certified, and all Lifeguards must have current Red Cross Certification.
---
International Staff
Our international staff bring an engaging spirit to the Thomas School Community. These staff members travel from countries all over the world to work here: Australia, New Zealand, England, Argentina, and Ireland, just to name a few.